Feria Virtual de Posgrados en STEM
Regístrate y conoce en un mismo lugar las mejores maestrías en STEM: Ciencias - Tecnología - Ingeniería -Matemáticas
Feria Virtual
-
Horario
-
(Zona horaria: )
You have already registered for this event
This event has already expired for this season and we are working on organising it for the next season!
Once we can announce dates and other details we will update our sites accordingly.
If you would like to be notified once we have our new dates, leave your name and email address below and we'll let you know first!
- QS Events Team
---
Por qué asistir
Obtén la oportunidad de conocer virtualmente a representantes de universidades muy top a nivel mundial, profesionales y organizaciones educativas que te brindarán información útil sobre cursos de posgrado, criterios de admisión, información sobre visas y becas para financiar tus estudios. Regístrate ahora y comienza la una nueva etapa de tu vida.
Participantes
Conoce a los equipos de admisiones, ex alumnos y estudiantes de todo el mundo
Asesoramiento experto
Obtén información detallada sobre los procesos de admisión, financiación, tipos de posgrados y mucho más
Becas
Accede a becas exclusivas disponibles solo para los asistentes al evento
Participantes
Boston University Graduate School of Arts & Sciences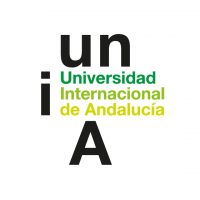 Universidad Internacional de Andalucía
Nuestros estudiantes opinan
"This was the best event I've attended! I would like it to last longer, everything was incredible."
Isadora Santos
"A very interesting event in terms of quality of information but also in terms of format (digital, weekend). Essential when you are very busy."
Virginie Dallot
"I would like to thank you all for organising this event, it's my second and I am so glad and happy cause I found a lot of universities and master's degrees... you are amazing... thank you!"
Tiago Reis
Preguntas frecuentes
Sí, el evento es totalmente gratuito. ¡Asegúrate de completar tu registro ya que las plazas son limitadas y estate atento a tus correos electrónicos para obtener más detalles!
Es una oportunidad para obtener información de primera mano sobre diversos programas de posgrado de universidades líderes. Podrás asistir a presentaciones y panels de discusión.
Descárgate nuestra App "QS Events", donde puedes ver los perfiles de las escuelas de negocios participantes, la agenda actualizada al momento e información sobre becas. Asegúrate de preparar algunas preguntas antes de la feria para aprovechar al máximo tu participación.